Baby and Child Reflexology
Whether this is your first child or if your fifth, you want to look after your baby from the get go. Baby and Child Reflexology is a gentle and calming type of reflexology especially adapted for babies, toddlers and young children. Most children love the comfort and connection from any sort of hands-on work be it from their parents or a reflexologist.
Reflexology is a safe, non-invasive and nonpharmaceutical way to help ease colic, reflux, constipation, teething pain and improve sleep while deepening the bond between you and your baby or young child. For older children it can also help ease anxieties they might be experiencing leading to sleep issues and it's a lovely way to keep the pathways of communication open with your child.
Researchers in Denmark carried out a study on babies who experienced crying fits brought on from colic. This is when a baby who otherwise seems healthy, experiences excessive frequent bouts of crying. Each baby received four reflexology treatments over the course of two weeks and results showed that nearly half the babies had a reduction in their crying.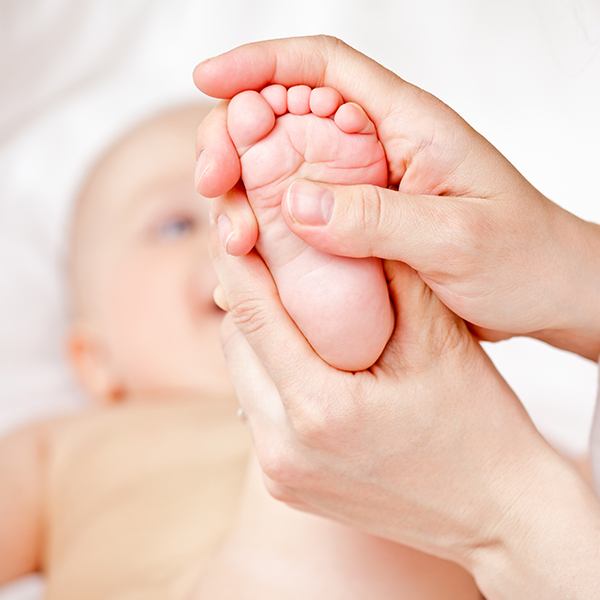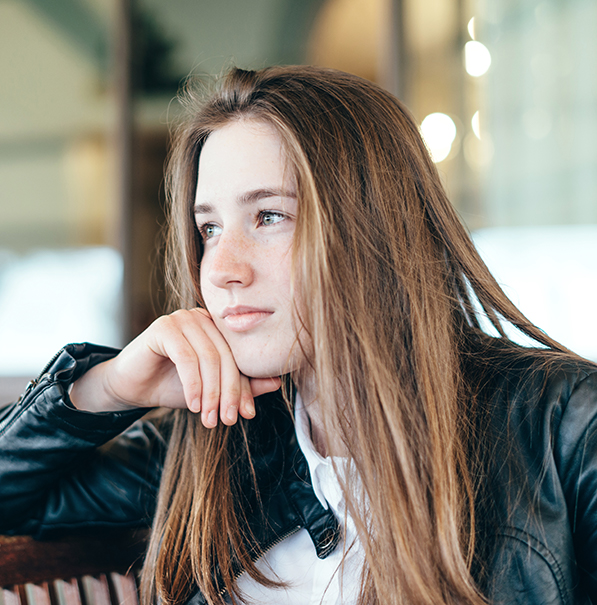 Teen Reflexology
Becoming a teenager must be one of life's biggest hurdles. This coming of age really is a roller coaster. With changing bodies and trying to figure how the world works it is not surprising that 1 in 3 young people in Ireland are likely to have experienced some form of mental health issues. Sleep issues, headaches, stomach upset feeling worried or afraid are just some of the symptoms a teenager may experience if they are feeling under pressure and stressed. Throw puberty into the mix and it really can become a very difficult time for any young adult. Hormone changes during the teenage years can often bring acne, mood swings and menstrual difficulties.
Helping your teen manage and develop healthier stress coping strategies is essential. Regular reflexology sessions will benefit your child in a variety of ways as well as treating specific ailments and conditions. Reflexology for this age group can really help to give them time out, allowing them time to relax and switch off especially coming up to exam time, returning to school or changes in the family.
The Treatment
Reflexology treatments for babies and young children is much shorter than that given to adults. A baby's reflexology treatment might only last a few minutes and an older child's treatment would usually be around 15 – 30 minutes long. It varies from baby to child to teenager. Here at Caroline Walsh Reflexology, we want to make sure that you get the best techniques for your child so please get in contact to have a chat and we can help you on the journey.
If you are concerned about your child's health always consult a medical professional first. Reflexology is a complimentary therapy and should not be used instead of medical advice.
If you would like to learn some basic reflexology techniques to incorporate into your baby's life, one to class can be arranged. I also regularly run group baby reflexology classes which are fun, relaxed and a lovely way to meet other new parents, share experiences and gain support.
If you would like to find out more about the benefits of reflexology for your family, please contact me using the button below.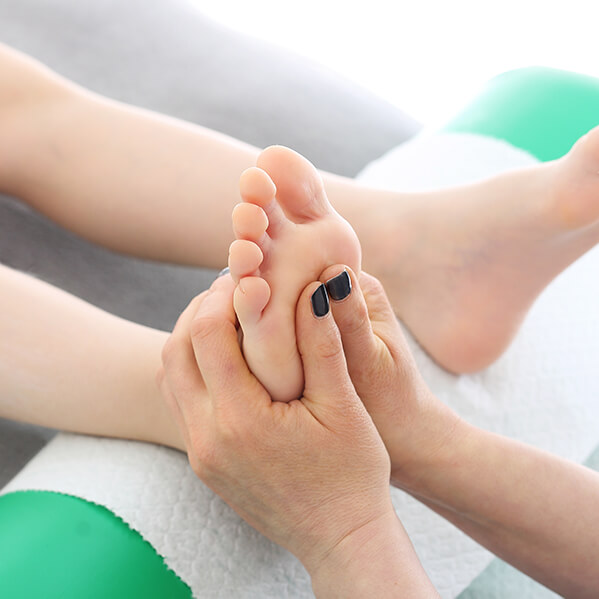 Have a Question?
Visit the Frequently Asked Questions page where I hope you will find the answers to any questions you might have. Or you can contact me by email, phone, or using the contact form on the Contact page.
Insurance Cover
If you have private health insurance, you may be able to claim some of your reflexology treatment on your policy. I am a full member of the I.R.I.L.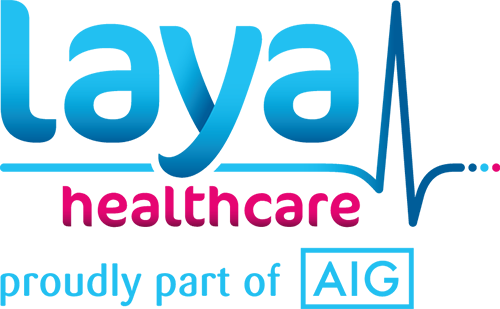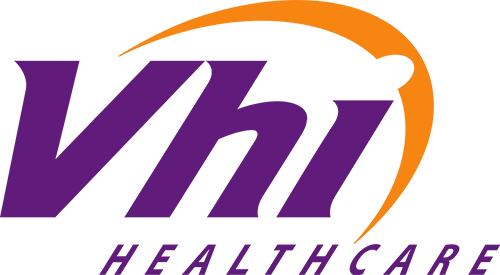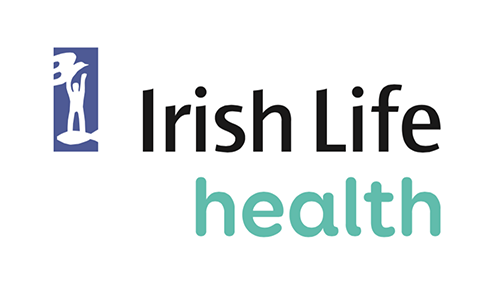 Address
4, Garden Vale, Athlone,
Co. Westmeath,
N37 W9N4

Opening Hours
Monday:  Closed
Tues - Thurs:  10am - 6pm
Friday:  10am - 7pm
Saturday:  12:30 pm - 4pm
(Second Saturday of each month)
Sunday:  Closed